Blue Water Maui Sport Fishing Charters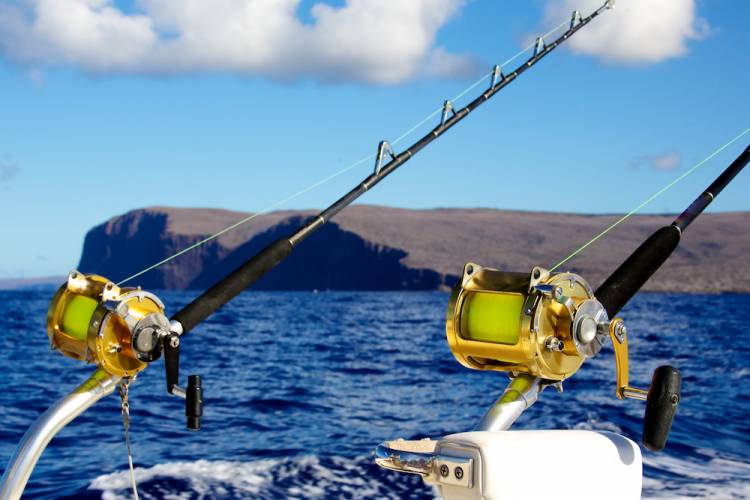 Welcome to the thrilling world of Sport Fishing on the stunning Island of Maui, Hawaii!
Prepare to experience the ultimate fishing adventure in the deep blue waters of the Pacific Ocean, surrounded by breathtaking scenery and tons of stunning marine life. Whether you're a seasoned angler or a newcomer, Blue Water Maui Sportfishing's world-class captains and crew ensure an unforgettable journey packed with excitement and exhilaration.
Deep Sea Fishing: A Hawaiian Tradition
Maui is one of the most sought-after destinations for world-class sport fishing. The warm tropical waters teem with big game fish like striped marlin, blue marlin, yellowfin tuna (ahi), dorado (mahi-mahi), and wahoo (ono). Our state-of-the-art boats are equipped with top-of-the-line gear and modern sensor systems, enabling us to find and hook these incredible fish.
Private Fishing Charters
Experience the thrill of deep-sea fishing with our full and half-day private fishing charters. Tailored to all skill levels and preferences, these custom-made fishing trips allow you to explore the waters around Maui at your own pace and with exclusive guidance from our experienced crew. Reel in the catch of a lifetime and create memories that will last forever.
Shared Fishing Charters: Affordable Adventure
For those looking to join others in the excitement, our shared fishing charters offer a more budget-friendly option:
4-Hour Fishing Charter - $300.00 per person
6-Hour Fishing Charter - $400.00 per person
8-Hour Fishing Charter - $500.00 per person
These shared expeditions provide the same quality equipment and professional guidance as our private charters, guaranteeing a fulfilling and unforgettable experience.
Your Journey Awaits
Pack your sunscreen and hat, and prepare yourself for an action-packed adventure on the beautiful Island of Maui. Whether it's battling a mighty marlin or capturing the grace of a leaping mahi-mahi, the experiences and stories you'll collect will stay with you for years to come.